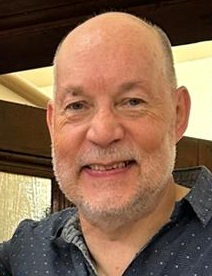 Andrew has lived in Congleton all his life. He has been married to Karen for 43 years and they have three daughters and eight grandchildren.
Andrew came to faith in Christ at the age of 15 after hearing the Christian Gospel explained in a Religious Studies lesson at Sandbach School. He started attending Congleton Pentecostal Church when he was 16 and by the age of 17 he felt that God was calling him into the ministry. After studying theology at Nottingham University for three years he returned to Congleton.
In 1987 Andrew was invited to become the Assistant Pastor and when the Pastor retired in 1998 Andrew took over as Pastor of the church.
Andrew is chairman of the Congleton Bible Week and believes strongly in the importance of preaching and teaching the Word of God.
In his free time Andrew enjoys spending time with his family, running, hillwalking, visiting National Trust properties and gardens, travelling and visiting coffee shops.